Agents of Atlas 1-6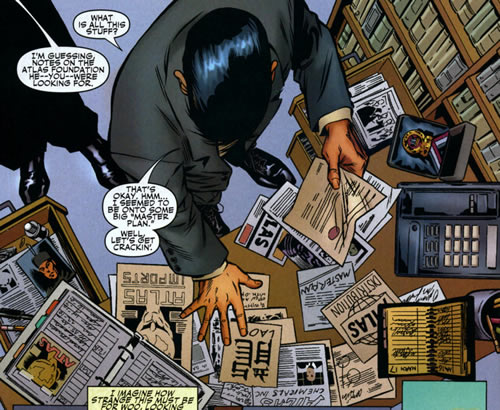 Agent James Woo has been around for some time, he's been a field agent since the 50s. That's a lot of history. A lot of Marvel history. And that's one of the more attractive things about Agents of Atlas; long time readers and aficionados of the golden age of Marvel/Timely will get a treat seeing "old friends".
Newer readers need not be concerned. I've seen Agents of Atlas being consistently recommended in the forums as one of those comics to give newer readers or people who want to try out comics. I have to go by that assessment because I'm unable to make it myself. I've been reading Marvel since I was nine (now 41); so I wouldn't be able to know what a "fresh" experience with Agents of Atlas would be like.
There's lot of great details like the Edsel the team is riding on in this panel.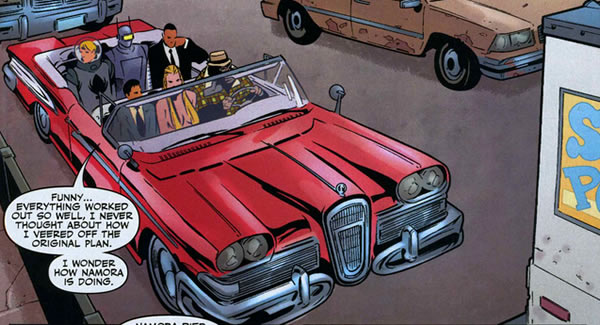 Marvel Boy (who comes from Uranus - yup) is probably the most recognizable character, having tangled with the Fantastic Four, at one point. This guy has a LOT of history as can be seen by the very unique way he eats these days.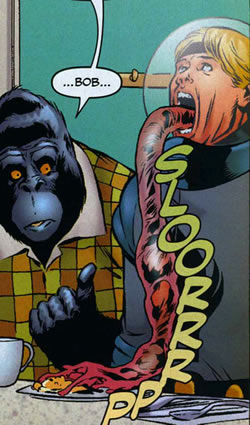 This is, of course, a general patronage comic so Venus has to be shown in "creatively safe" ways. Pity.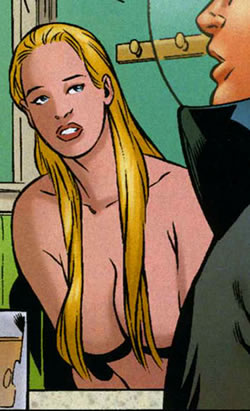 I can't recommend this book enough. The buildup is a good, fun, read and the ending? The ending is even better. Jeff Parker and Leonard Kirk just ace this series.
Posted by Pete Albano - December 30, 2011
Did you like this post?
---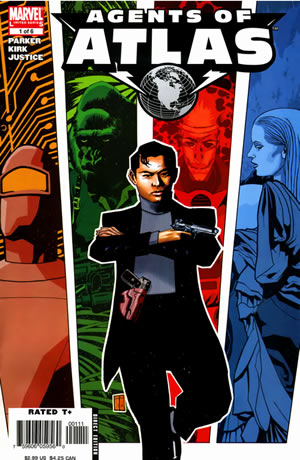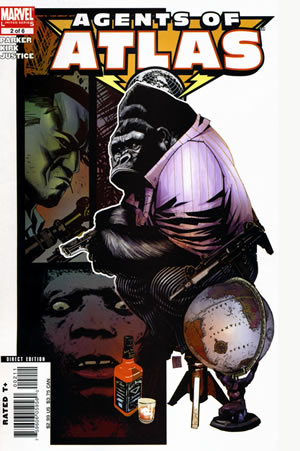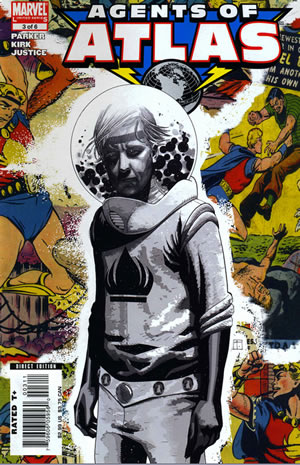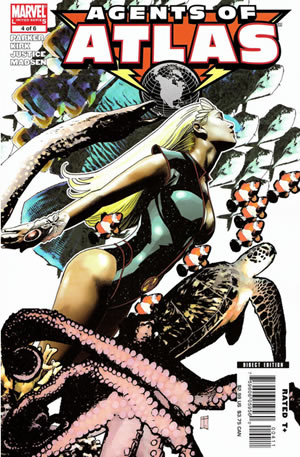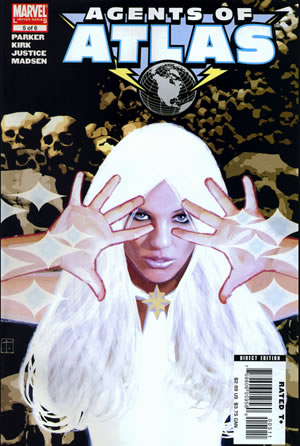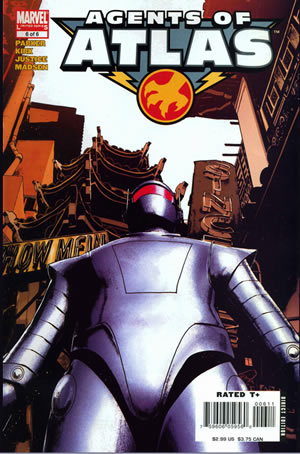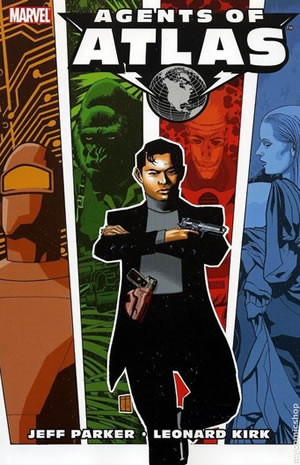 Amazon Prices
Agents of Atlas

My Comic Shop Prices
An Agents of Atlas Review :
---