Doctor Strange Strange Tales 110
The Master of Black Magic!
It's 1963 and Stan Lee with Steve Ditko are introducing a new character in the pages of Strange Tales 110. It's a low key debut, look at the cover below, it's all Human Torch; Dr. Strange takes up only 5 pages! But in those five pages look at how much has been packed in :
Strange himself, of course
The Ancient One
Nightmare
and the Eye of Agamotto
Oh yes, in these early appearances, Stephen isn't referred to as the Master of the Mystic Arts, he's the Master of Black Magic.
Posted by Pete Albano - January 17, 2012
Did you like this post?
---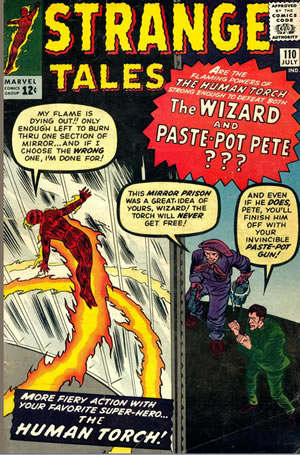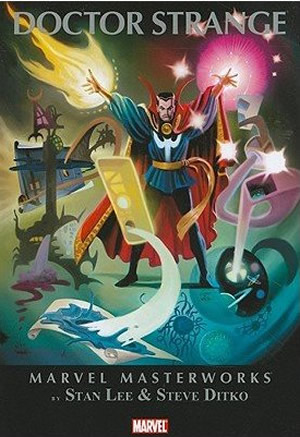 Amazon Prices
Doctor Strange, Vol. 1 (Marvel Masterworks) (Dr. Strange)

My Comic Shop Prices
Marvel Masterworks Dr. Strange HC
---