Fantastic Four 234
Who's more powerful than the Molecule Man?
Don't let the terribly ugly cover drive you away, this is a great issue.
Inside you'll meet someone with Molecule Man class power. It's always been a cornerstone of every belief system that we create our reality and John Byrne makes an interesting play on that concept in this issue.
Taken as a preview issue to the matchup with Ego, the Living Planet, in the next issue, I find the plot ingenious and proof of just how good a run John Byrne has undertaken in the "the World's Greatest Comic Magazine".
Posted by Pete Albano - February 5, 2012
Did you like this post?
---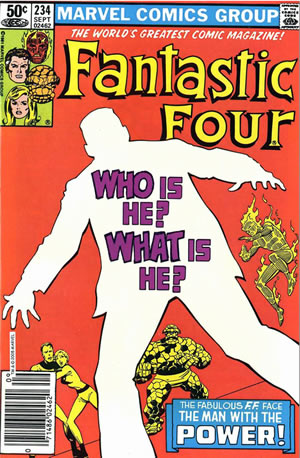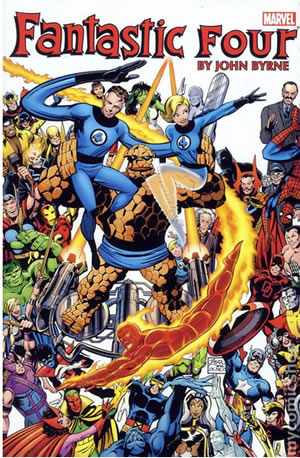 Amazon Prices
Fantastic Four by John Byrne Omnibus - Volume 1

My Comic Shop Prices
Fantastic Four comic books
Fantastic Four John Byrne Omnibus
Here is more on the Fantastic Four John Byrne Omnibus :
---