Hack Slash the Series 9
All out action at the end of the Tub Club story arc
Tub Club ends just as we'd expect : action. Lots of bloody, gross, action.
Emily Cristy pretty much turns into a monster here, giving plenty of opportunity for Cassie and Vlad to show how much heart they've got for their "chosen career".
As one arc closes we are presented with the potential for a new arc. Remember the government men chasing Emily Cristy? It turns out they know Cassie's father, the guy who abandoned her and her mother. I'm excited to know more about that one.
This is a good issue for good old fashioned monster hunting action with the usual naughty girl images.
Posted by Pete Albano - February 18, 2012
Did you like this post?
---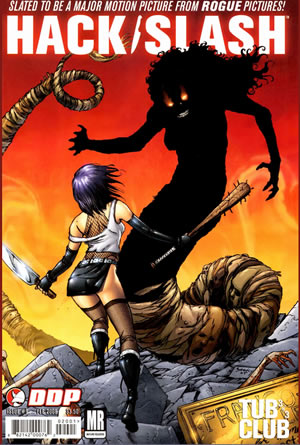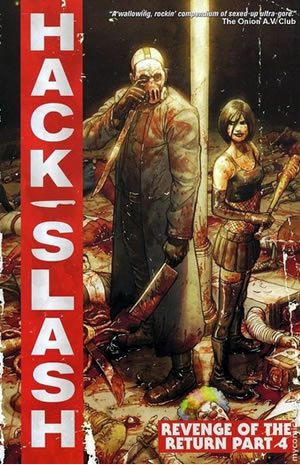 Amazon Prices
Hack / Slash Volume 4: Return of the Revenge Part 4 (v. 4, Pt. 4)

My Comic Shop Prices
Hack/Slash the Series comic books
Hack/Slash the Series TPBs
---