Witchblade 2
The Witchblade chose her, but will Sara choose the Witchblade?
Sara will need a villain to define her as the Witchblade, and in this issue a villain comes forward. The villain's name is Nottingham and I like the detail about him agreeing to work for both money and access to his employers extensive laser disc collection. For those of you not familiar with laser discs, they're as big as vinyl records and they were the precursor of DVDs.
Anyway, this guy is a major badass who jumps on a car with a sword, nearly slashes it in two and kills the guy inside - and that's before he undergoes some kind of supernatural transformation to make him stronger.
Also this issue, we find out that Sara was in love with her cop partner Michael Yee who died in the first issue.
The story is mostly about Sara trying to come to terms with wielding the Witchblade. No Witchblade backstory yet, so its all still deliciously mysterious.
Posted by Pete Albano - January 24, 2012
Did you like this post?
---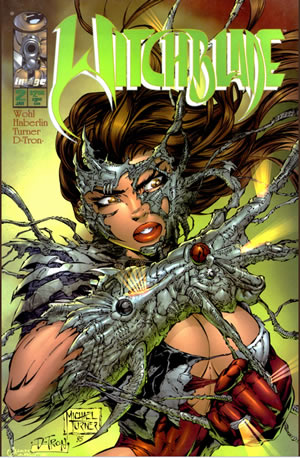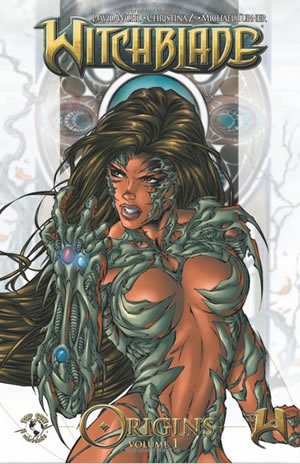 Amazon Prices
Witchblade Origins Volume 1: Genesis (v. 1)

My Comic Shop Prices
Witchblade comic books
Witchblade Origins TPBs
---