Bean Dip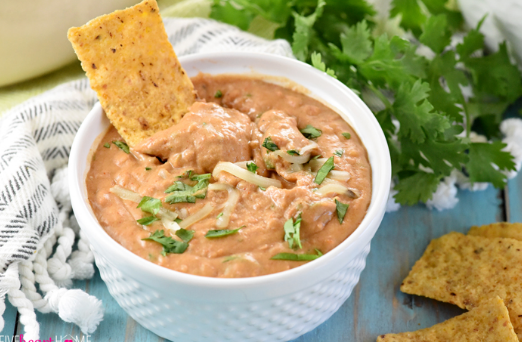 Ingredients
2 teaspoons olive oil
1/2 medium onion, diced (about 3/4 cup)
1 clove garlic, minced (about 1 teaspoon)
1 tablespoon seeded and minced jalapeño pepper
1 (15.5 ounce) can black beans, preferably low-sodium, drained and rinsed
2 tablespoons fresh lime juice
1/4 teaspoon ground cumin
2 tablespoons coarsely chopped fresh cilantro
1 tablespoon water
Salt and freshly ground black pepper to taste
Cooking Instructions
Heat the oil in a medium skillet over medium-high heat.
Add the onion and cook, stirring, until softened, about 5 minutes.
Stir in the garlic and jalapeño and cook for 1 minute.
Place the beans in a food processor.
Add the onion mixture and the remaining ingredients and process until smooth.