Curry Rice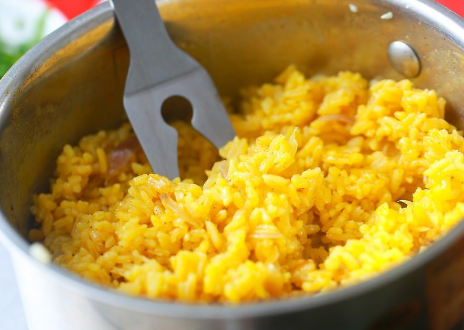 Ingredients
1/2 pound pork, cut into bite size pieces
1 onion, sliced into 1/2 inch thick pieces
2 potatoes
2 carrot
3 1/2 cups water
1/4 pound Japanese curry roux
4 cups steamed Japanese rice
Cooking Instructions
Peel and cut potatoes and carrots into bite-size pieces.
Heat some vegetable oil in a deep pan and saute the pork.
Add onion, potatoes, and carrots and saute together.
Pour water in the pan and bring to a boil.
Turn down the heat to low. Simmer the ingredients for 30-40 minutes or until vegetables are softened, skimming off any foam or impurities that rise to the surface.
Add curry roux and simmer for 10 minutes.
Serve the curry over steamed rice.