Lechon Kawali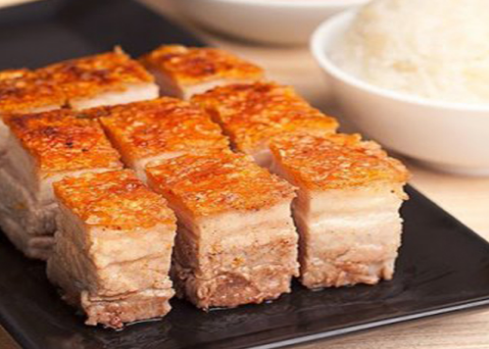 Ingredients
1 kilo port liempo
2 teaspoons salt
1/4 teaspoons peppercorn
5 garlic cloves, minced
Cooking Instructions
Boil pork in water with salt peppercorns and garlic until pork is tender.
Drain and dry pork.
Deep fry in hot oil until pork browns and crisps.
The recommended sauce for this is a mix of soy sauce, a little vinegar, lemon or calamansi juice, siling labuyo or any kind of hot pepper (cut in half so it leaks into the sauce).