Sweet and Sour Pork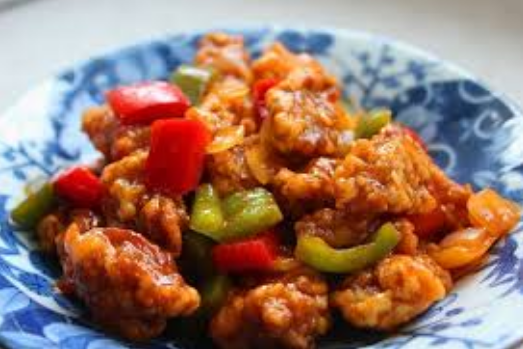 Ingredients
1 pound pork, cubed
8 ounces can pineapple chunks
1/2 onion, coarsely chopped
1/2 celery,coarsely chopped
1/2 sugar
1/8 cider vinegar
1/8 soy sauce
1 cup water
Cooking Instructions
Marinate meat for 10 minutes in the following mixture: 1 tsp garlic powder, 1 tsp soy sauce
Place meat in plastic bag with one cup of flour and shake until coated.
Cook meat in hot oil to brown, add remaining ingredients to skillet, cook through and bring to boil.
Add 2 Tbsp corn starch and 4 Tbsp water to thicken.
Serve over rice.