Posted - November 2, 2017
Previous: Firestorm 39 Publish or Perish
Flash (2010) No. 1
The Dastardly Death of the Rogues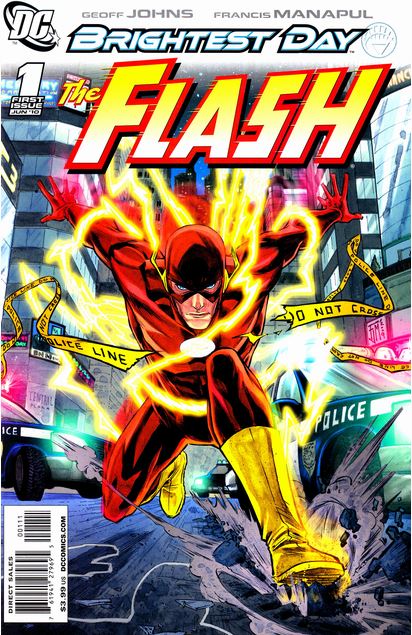 This inaugural issue immediately showcases the Flash and his speed.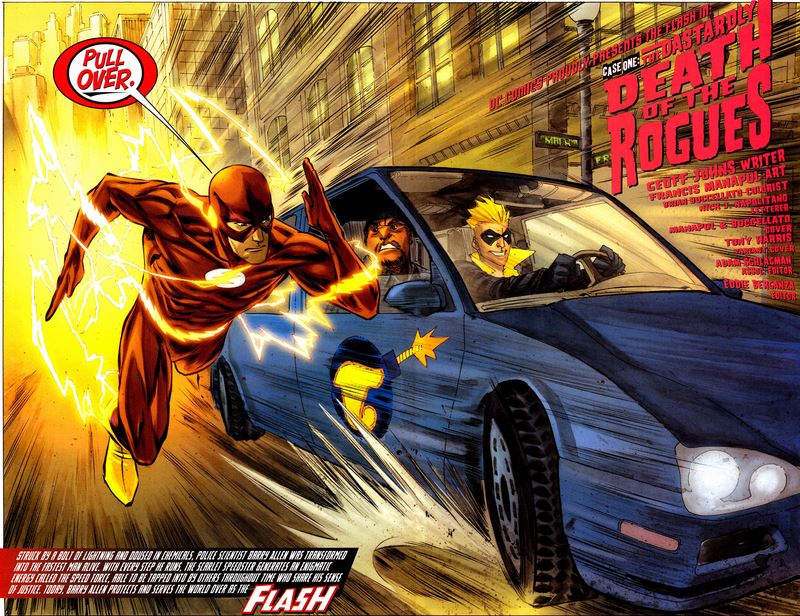 Beautiful rendition of the speed force. Notice the driver is the Flash rogue the Trickster?
I particularly like this punch.

The car flies off the bridge. The Flash manages to get the two passengers out and disassemble the car before it hits the street.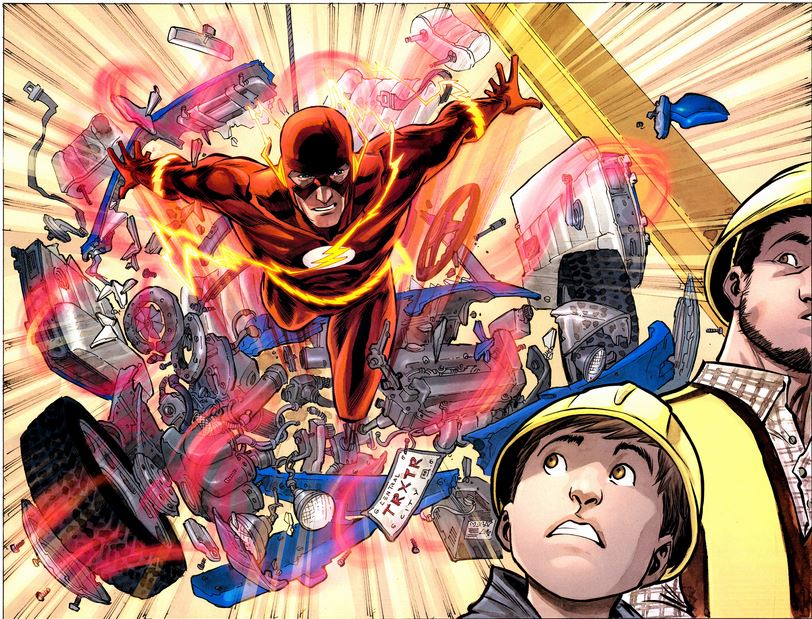 We accompany Barry Allen to his first day on an old job.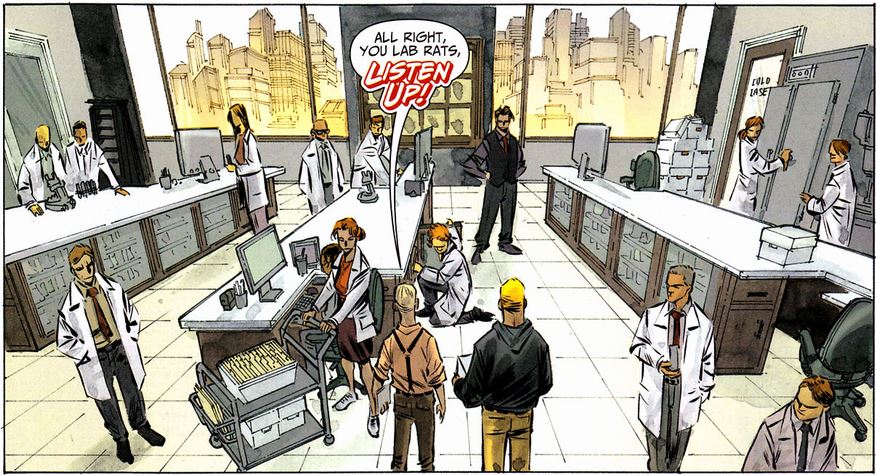 First day at work is always a bit rough and not a little lonely. It's nice to see Barry find a chum.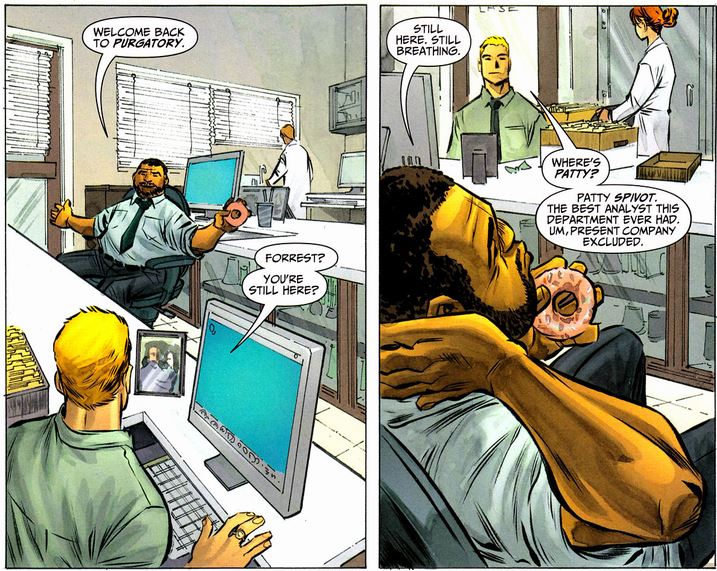 Meanwhile, the Mirror Master ends up dead on the streets.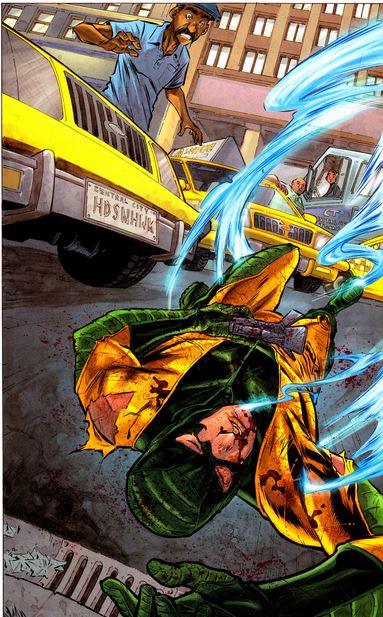 Barry is sent to investigate. Soon he is back in his Flash costume. My favorite panel is when he hits the brakes.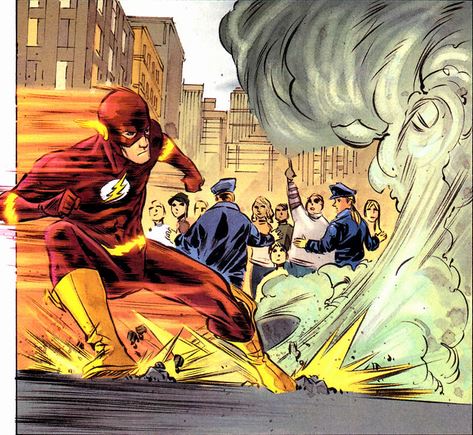 We end with a classic cliffhanger as Rogues from the future accuse Flash of murder.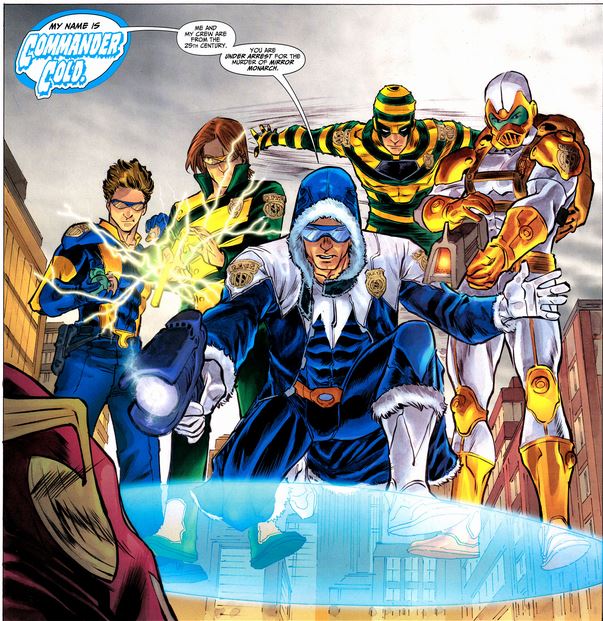 Next: Grimm Fairy Tales 14 The Musketeers