Posted - November 15, 2017
Previous: Wonder Woman 1 The Lies Part 1
Wonder Woman (2016) No. 2
Year One Part 1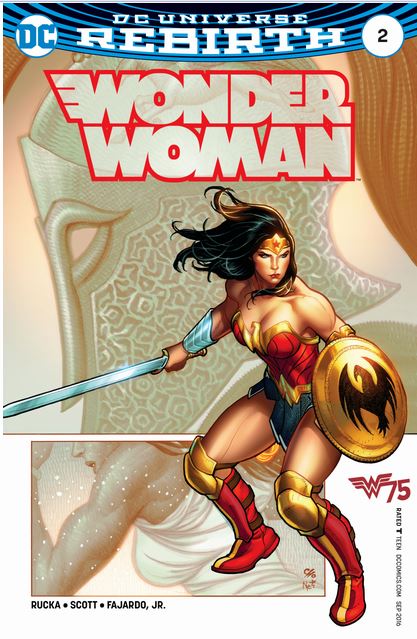 We take a break from the previous storyline to go back the very beginning of the Wonder Woman story. Look how beautiful Themyscira is.
I know that Themyscira is supposed to be an all-women island but I could swear that there are guys in this panel.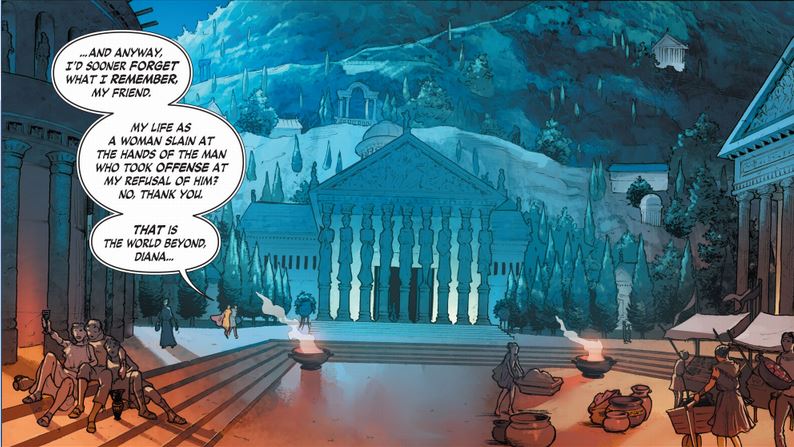 Diana and her Mom.
Who's who? They look like sisters.
Diana is just going about her days in Themyscira when suddenly . . .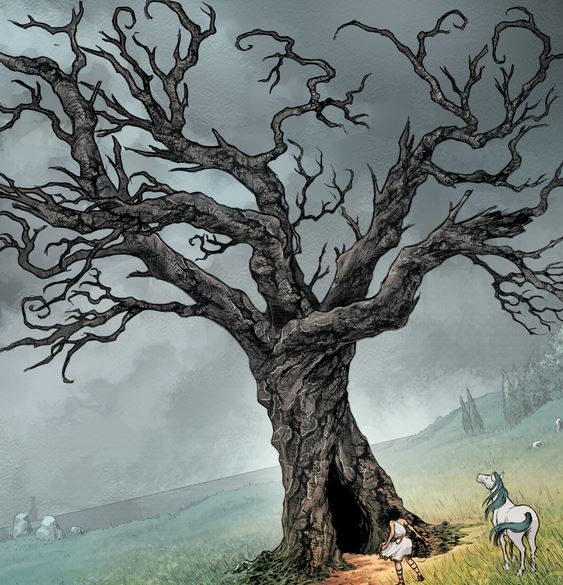 We are told later on that this 'tree' that suddenly appeared is a Gate and is a sign of something only vaguely referred to at this point in the story. Diana approaches and this happens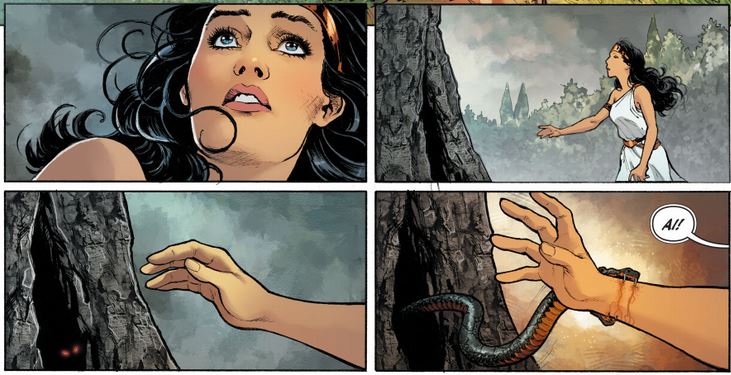 She becomes sick for a time but recovers - this too is taken for a sign.
Diana is shown The Perfect, a gift from the gods.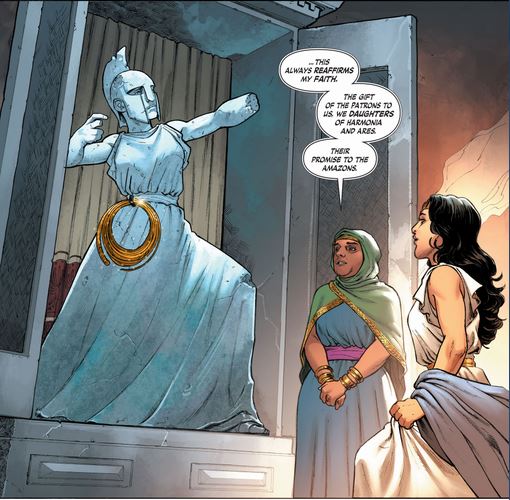 Steve Trevor boards a wonderfully rendered C-130 Hercules.

We all know that Steve is fated to have a plane crash on or near Amazon Island or Themyscira. Later on you'll see that this is not the plane that crashed. Artist error or connecting flight to another plane - it's anybodys guess.
Here's the crash.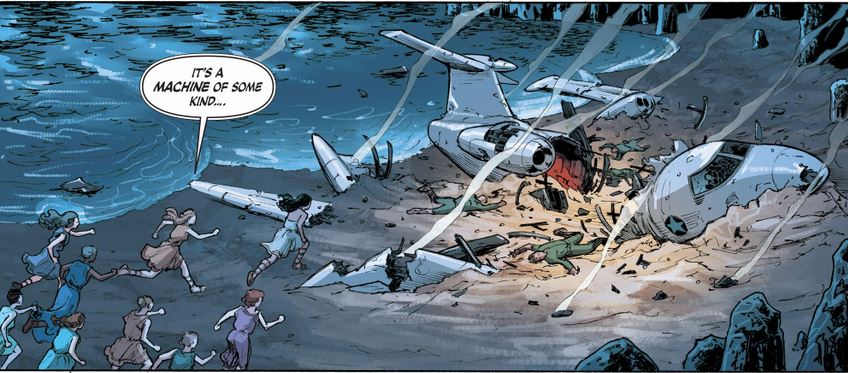 First meeting between Steve and Diana.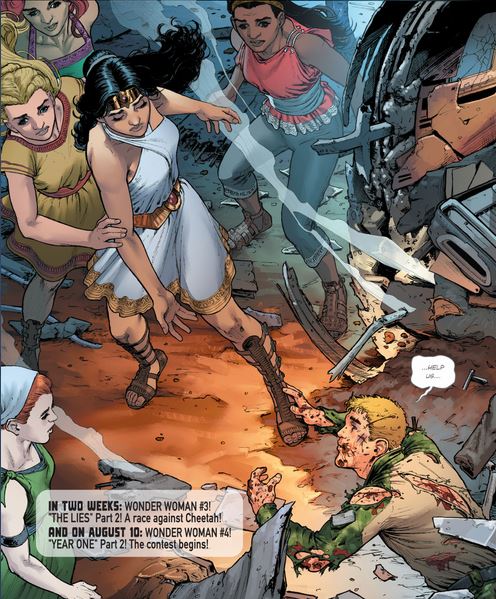 No 'hi/hello" at the mall for these two.
Next: Wonder Woman 3 The Lies Part 2