Star Wars : Tales of the Jedi : the Golden Age of the Sith 4
Strike and counterstrike as Ludo Kressh and Naga Sadow battle for the destiny of the Sith - and the Republic
The creation of a Sith Dark Lord involves being stung by a scorpion in the forehead. Okay.
It's all out battle between two competing Sith factions, that of Naga Sadow - who wants new worlds to conquer - and Ludo Kressh - who wants nothing to do with the Republic. For a guy like me, raised in the tropics, these cold, snow-covered worlds of the Sith have a great attraction.
Posted by Pete Albano - February 4, 2012
Did you like this post?
---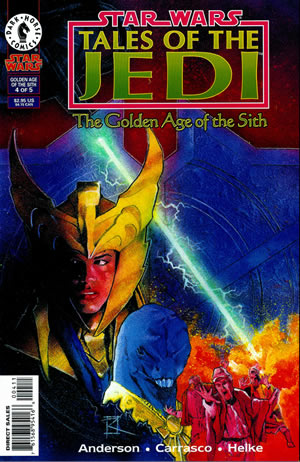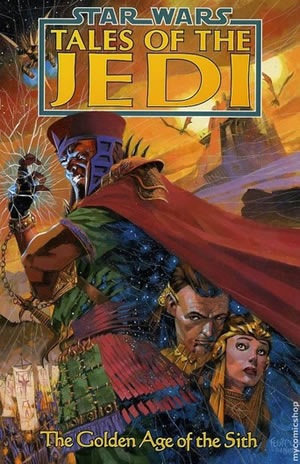 Amazon Prices
The Golden Age of the Sith (Star Wars: Tales of the Jedi)

My Comic Shop Prices
Golden Age of the Sith comic books
Golden Age of the Sith TPB
---
Other GOLDEN AGE OF THE SITH Stories
---