Star Wars : Tales of the Jedi : the Golden Age of the Sith 5
Sith + Jedi, the connection is made.
What I've been anticipating for some time now has come at last. The link between the Republic and the Sith worlds is established this issue by the Starbreaker 12.
Read how Naga Sadow snatches victory from the jaws of defeat and prepare the Sith for a return to the Republic. This is not the end, it's the beginning.
Posted by Pete Albano - February 4, 2012
Did you like this post?
---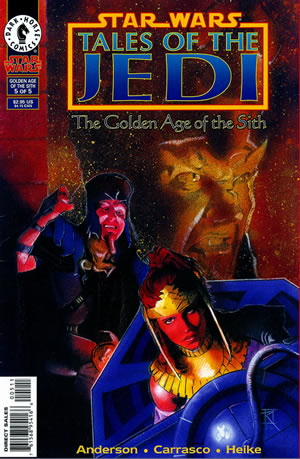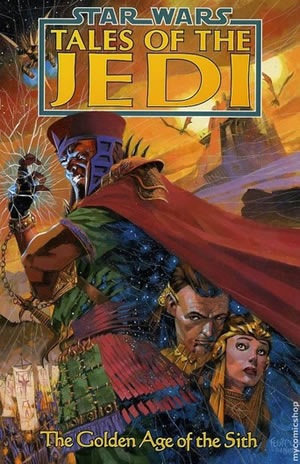 Amazon Prices
The Golden Age of the Sith (Star Wars: Tales of the Jedi)

My Comic Shop Prices
Golden Age of the Sith comic books
Golden Age of the Sith TPB
---
Other GOLDEN AGE OF THE SITH Stories
---