Uncanny X-Men 117
This Issue Answers The Question :
What Kind Of Fight Do You Get Into If You're A Telepath?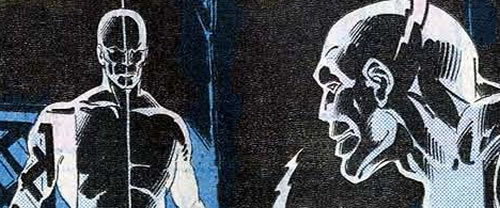 In issue 117 of Uncanny X-Men we have this panel: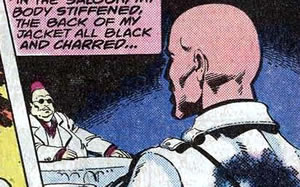 And this panel:

Yup. This issue is about two guys sitting around in a tavern.
Actually, it's pretty interesting. One of those guys is, of course, Xavier. The other is Amahl Farouk. They're both telepaths and they both go at it like a pair of mad dogs. This two just fight it out. Claremont and Byrne gives us a ringside seat on what's it like for these psionic types to square off against each other and it makes for a very entertaining issue.
Posted by Pete Albano - November 28, 2011
Did you like this post?
---
Amazon Prices
The Uncanny X-Men, Vol. 3 (Marvel Masterworks)
Essential X-Men, Vol. 1 (Marvel Essentials)
My Comic Shop Prices
Marvel Masterworks Uncanny X-Men HC (2003)
Uncanny X-Men (1963) comic books
If you're not familiar with Marvel Masterworks, this is what it's like :
---
Other UNCANNY X-MEN Stories by CLAREMONT & BYRNE
109, 120-121, 139-140 : Alpha Flight
135-137 : The Dark Phoenix Saga
---