Batman Hush : Batman 614
Finally, Batman will kill the Joker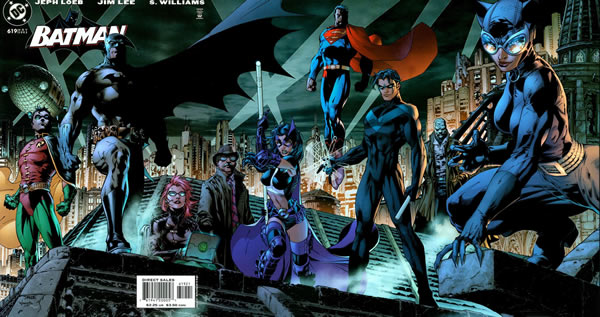 For the first time in Hush, Jeph Loeb's story rises out from under Jim Lee's art to dominate an issue.
This issue is all about the Clown Prince of Crime himself, the Joker, and why. After after all these years of murder, why he's still alive. The one reasoning this all out for nearly the entire issue, is the Batman, who rightfully feels responsible for the endless carnage wrought by his arch-foe.
So the Batman has a great reason for sparing the Joker right? No, he doesn't. The Batman can't think of a single reason why the Joker should be allowed to live, therefore, in this issue Batman finally decides to kill the Joker. No kidding.
Posted by Pete Albano - February 8, 2012
Did you like this post?
---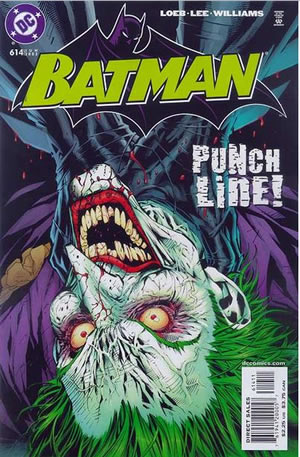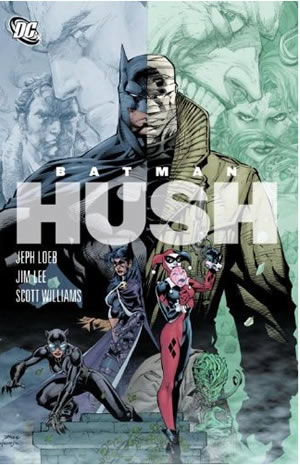 Amazon Prices
Batman: Hush

My Comic Shop Prices
Batman comic books
Batman Hush HC
A Batman Hush tribute :
---
Other HUSH issues
---